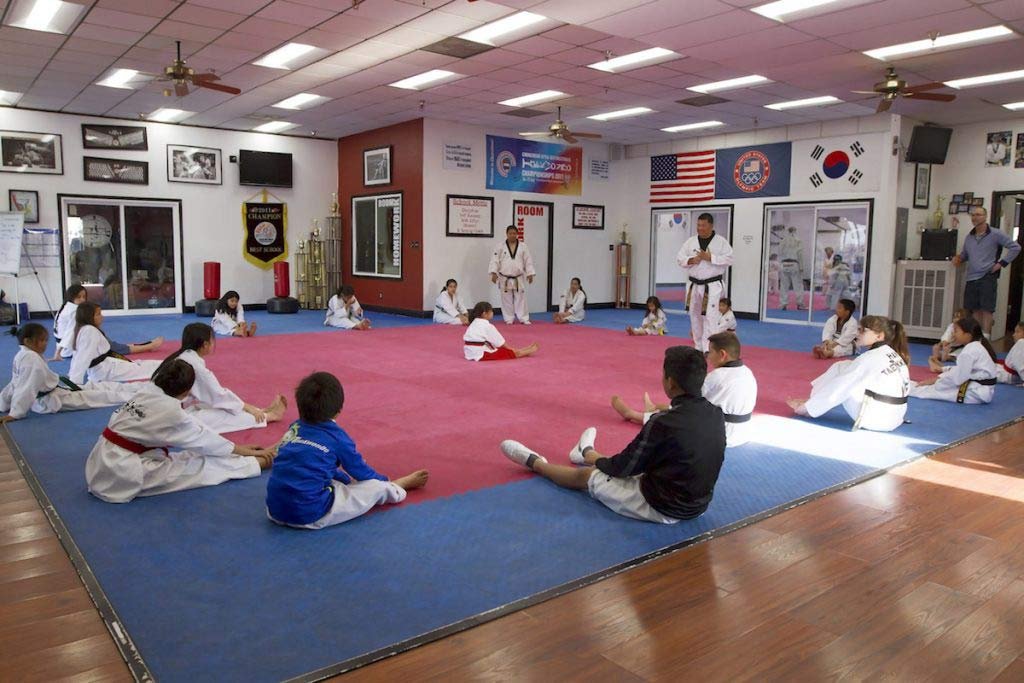 Our Story
For more than 30 years, Han's Taekwondo Academy has been committed to helping men, women, and children of all ages discover the endless possibilities that come from the study of martial arts. Whether you are looking for self defense, self discipline, self confidence, or just a highly-energized aerobic workout, Han's Taekwondo Academy delivers.
Attitude

100%

100%

Focus

100%

100%

Commitment

100%

100%
Excellence
Han's Taekwondo teaches with excellence! We aspire each and every time we step onto the mat to teach with honor, dignity, and excellence.
Family
Han's Taekwondo is a family. What better atmosphere to surround yourself in than a family atmosphere? Families grow together and that is what you will experience at Han's Taekwondo!
Motivated
Surround yourself with motivated people. Surround yourself with people who want to learn and become the best they can be. Instructors at Han's Taekwondo are constantly motivated to achieve excellence within themselves and their teaching to students.
Educated
All our instructors at Han's Taekwondo are very well educated in the teachings of Martial Arts. Han's Taekwondo is Kukkiwon recognized, an Internationally Accredited Academy and are a Commissioned Club of USA-Taekwondo.
Fill Out This Form For Info About Our Specials!