Welcome to Han's Taekwondo Academy
Martial Arts in Bakersfield, CA
Our goal at Han's Taekwondo Academy is to teach martial arts in an atmosphere that is fun, exciting, and educational.  We offer a unique blend of fitness, character-driven education, and self-discipline in a family-oriented atmosphere.  Our Taekwondo training also includes Demonstration and Tournament Teams, and an All Sports Conditioning Program for children and adults.
At Han's Taekwondo Academy, we are committed to providing the highest quality instruction.  We have over 30 years experience and produce the highest-caliber taekwondo athletes in Kern County.  We are an Internationally Accredited Academy and are a Commissioned Club of USA-Taekwondo.  The instructors of Han's Tae Kwon Do Academy are highly qualified and certified by the Kukkiwon.
Han's Tae Kwon Do Academy Students will gain self-confidence and discipline through their achievements in Tae Kwon Do. They will increase in strength, flexibility, balance, agility, and the ability to defend themselves.  Many of our athletes enter the colleges of their choice attributed to enhanced focus and concentration.  We offer college scholarships to qualified individuals who demonstrate dedication, leadership, and community service.
Get Info About Our AMAZING Specials!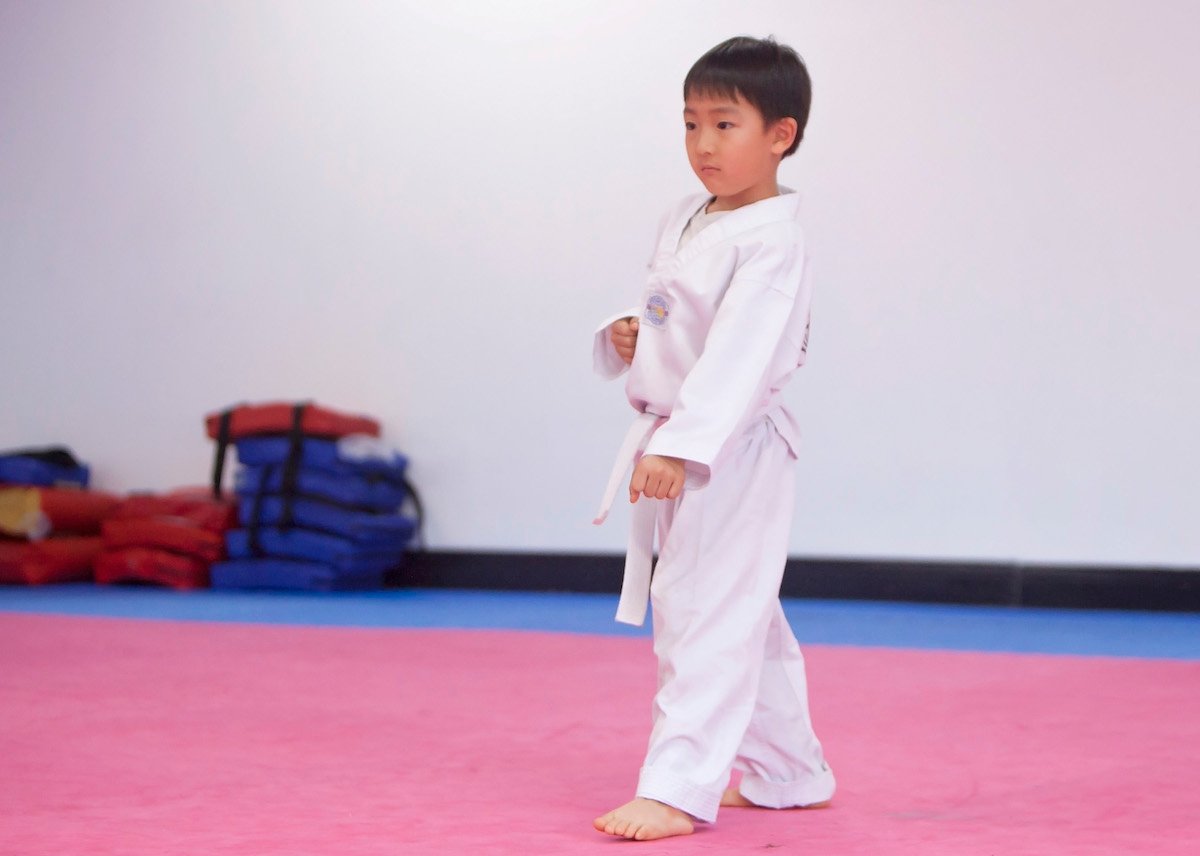 Why Is Martial Arts Good For You?
It's Healthy!
It gives you the best workout not just for your body, but for your mind as well!
Self Control
As you progress in martial arts, you will see yourself becoming one with your mind, body and soul.
Fun!
Our classes never provide a dull moment! Every opportunity in class is a fun one and it will always challenge you to do better!
Frequently Asked Questions
Believe me, you are not the first one to have questions before signing yourself or your child up for martial arts program. There are plenty of questions we get every single day. As professionals, it is our job to answer these questions to the best of our ability. Here are a few of the most common questions we get all the time:
At What Age Do You Start Teaching Martial Arts to Children?
Our youngest kids class starts at 3 years old. From there they progress into older kid's classes and so forth. We offer different incentives as they progress through our incredible program.
Is Han's Taekwondo Just For Kids?
Taekwondo is wonderful for kids, but it is just as awesome for everyone else too! No matter your age, weight or size, it can benefit you to your greatest potential!
How Much Does It Cost?
Send us an inquiry email at HansTaekwondo@yahoo.com or call us at (681) 833-2625 so we can meet your custom needs and give you an accurate price for one of our awesome memberships!
"There's no mistaking that Han's Taekwondo academy upholds the highest esteem in the San Joaquin Valley, Ca. Some gyms emphasize a family like atmosphere, but Han's Taekwondo Academy is a place where you can receive morals as well as a start towards the MMA or UFC."
"My son has been going to Hans Taekwondo for over 7 months. He loves the environment, the instructors are amazing. I would recommend this place to anyone."
"Impressive and great! The kids are loving it! They have become very mindful and more respectful to one another. I love that! They have become quite the little helpers! It's great to see kids be inspired and become self disciplined with class and respect."